Guidelines For a Funeral Service
Welcome to the Roman Catholic Community of St. Elizabeth's Church. "A Catholic Community in the Passionist Tradition"
"CHRIST HAS DIED, CHRIST HAS RISEN, CHRIST WILL COME AGAIN"
Dear Bereaved Family,
Please allow us on behalf of the St. Elizabeth's Church Community to express to you and your family our deepest sympathies on the death of your loved one.
We wish to assure you that your loved one will be remembered in our prayers during Mass, and please know at this time that the Lord is with you in a special way.
As a Catholic Community, we believe in the loving compassion and mercy of God and we live in the hope that after this life on earth we will be with God.
At this time we urge you to trust in God's mercy and rest assured that Jesus, who is our Hope will be present to your loved one.
May the Lord bless you and keep you.
Rev. Fr. Richard Award C.P.
Pastor
Desmond Gordon
Deacon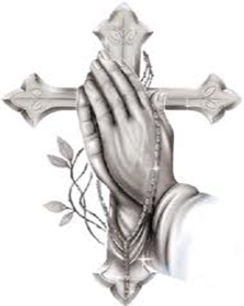 To everything there is a Season and a Time to every Purpose under Heaven.Ecclesiastes
DRESS CODE
Please note that no uncovered shoulders, mini-skirts or any form of immodest dress (male or female) will be allowed in the Church. The Church is God's House.
FLOWERS
You are most welcome to place floral
arrangements of your choice in the Church. We only request that what you place in the Church is left there, after the funeral.
VIDEO AND CAMERA
We have no objections with video taping or picture taking, but please ensure that this is done in a respectful manner; at a distance from the Sanctuary and Altar, so as not to get in the way; and if possible please bring your own power supply.
Video cameras that have extra bright lights should not be shone directly at the priest presiding at the funeral; nor should the video or camera person cause any distractions during the funeral service.
N.B. Please advise us before the day of the funeral, if you decide to videotape.
FEE for use of church
The fee for conducting a funeral is ………………… , and should be paid to the Church Office at least three (3) days before the funeral.
FEE FOR ORGANIST
The Organist fee is ……………………………. and should be paid three (3) days before the funeral.
PROGRAMMES
The programme – Order of service, Hymns, Readings, must be cleared by the Priest or Deacon before printing.
SCRIPTURE READINGS
Only a practicing Roman Catholic or a Christian of another denomination may take part in the readings chosen for the funeral service.
SPECIAL COLLECTIONS
A special collection for your favorite charity or charities may be taken up and will be
disbursed with suitable acknowledgement from the Church office.
However, fifty (50) percent will be allocated to your charity and the balance to St.
Elizabeth's Church Charities.
Here at St. Elizabeth's we have:
St. Vincent De Paul: this charitable organization assists the poor and elderly in the community.
EULOGY
There is no eulogy in the Roman Catholic Rite of Christian Burial. If you need to give a very brief remembrance, this may be done before the service begins or at the graveside.
Only three (3) tributes are allowed before the service begins.
If you intend to ask a political representative to take part in the funeral service, please indicate to such a person that he or she is not to use the funeral service or the Church as a political platform / no long speeches and or greetings during the service.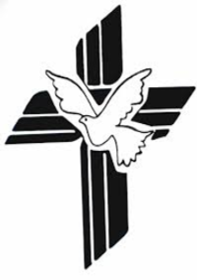 Reach Us At:
5 Ransford Avenue, Kingston 5. Jamaica, W.I.
Tel: (876) 926-7248 or 908-0470 Fax: (876) 908-0469