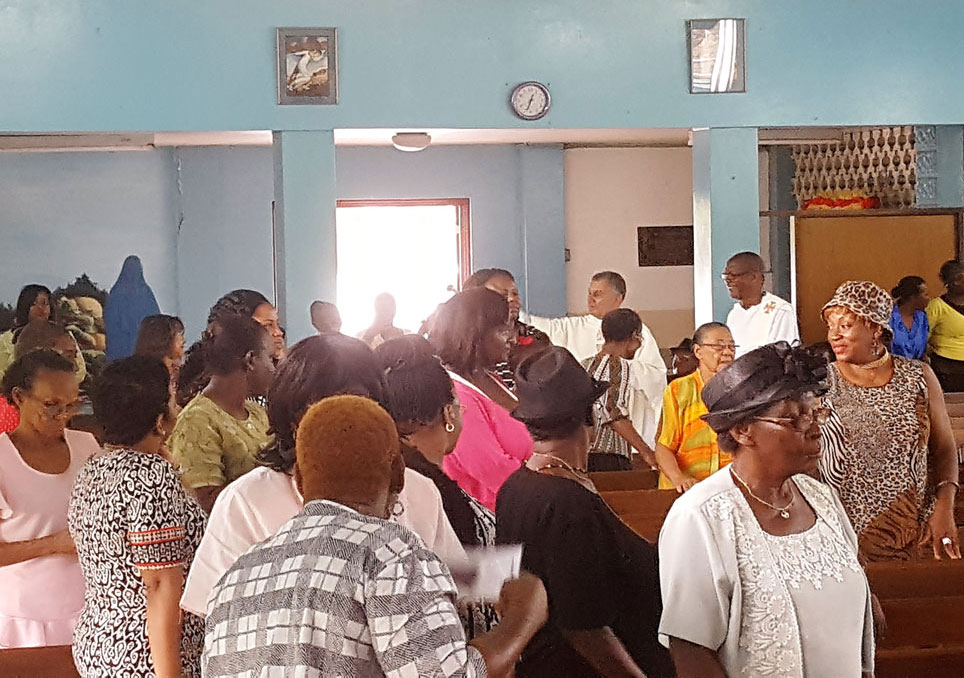 ST. ELIZABETH ROMAN CATHOLIC CELEBRATES MOTHERS DAY IN FINE STYLE
Sunday May 14, 2017 was celebrated across most countries in the world as Mother's day. Mothers were showered with gifts and appreciative thoughts by family, friends and loved ones. We here at St E'z did no differently. We celebrated all the mothers who gave birth to children and those who did not but still cared for others as they were her own children.
With it being youth Sunday, the young persons of the church were the ones who lead the day's services from choir to reading of the lessons.
This year the youth decided to switch it up at bit with an original poem by Krystal Laylor named 'A woman's purpose' said in appreciation to our mothers. The mothers of the church then received a small token courtesy of the youths after which Fr. Award C.P blessed the mothers.
Even though the weather was not the best members turned out and we had a blessed Mother's day.