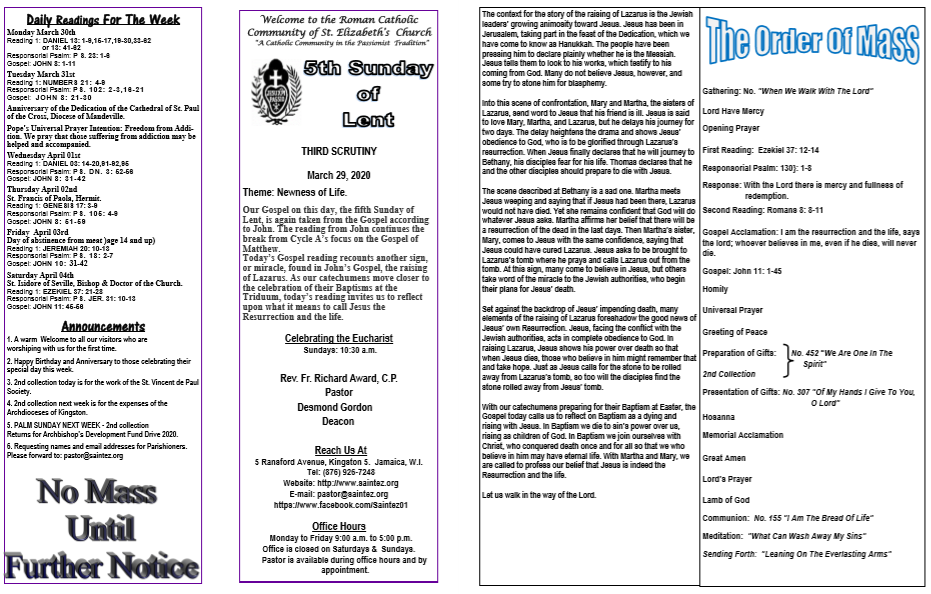 THIRD SCRUTINY
March 29, 2020
Theme: Newness of Life.
Our Gospel on this day, the fifth Sunday of
Lent, is again taken from the Gospel according
to John. The reading from John continues the
break from Cycle A's focus on the Gospel of
Matthew.
Today's Gospel reading recounts another sign,
or miracle, found in John's Gospel, the raising
of Lazarus. As our catechumens move closer to
the celebration of their Baptisms at the
Triduum, today's reading invites us to reflect
upon what it means to call Jesus the
Resurrection and the life.