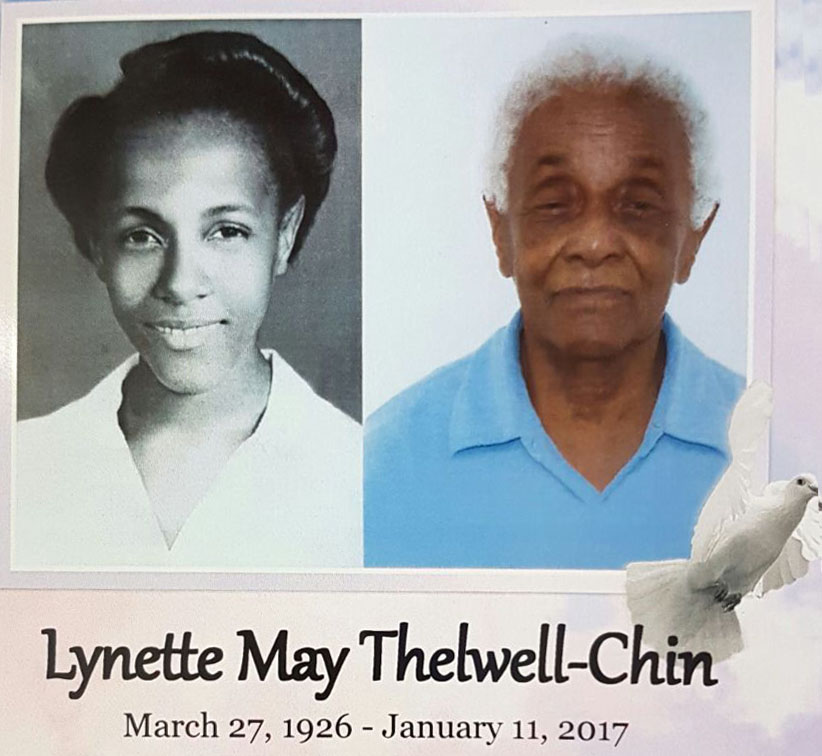 On January 21, 2017, the Mass of Thanksgiving for the life of Lynette May Thelwell-Chin was held at the Stella Maris Catholic Church on Shortwood Road.
Mrs. Chin was the mother of Rev. Fr. Bertram Chin C.P. (first Jamaican Passionist Provincal) and their family worshipped here at St. E's many years ago.
Fr. Bertram became the pastor of St. Elizabeth Church in 2000, and he eventually died of Lung Cancer in 2003.