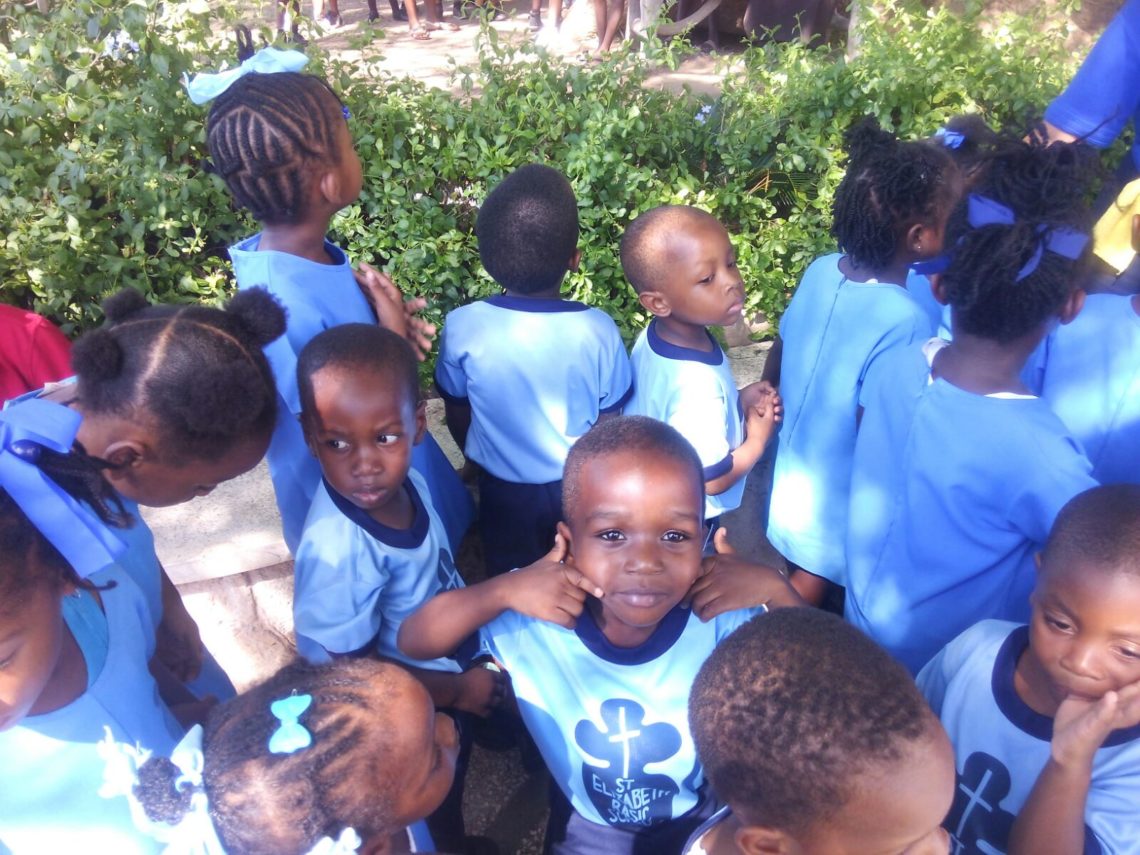 Dear Friends,
St. Elizabeth's Basic School is a Roman Catholic Early Childhood Learning Centre that nurtures and encourages children between the ages of three years old and five years old. Although we are situated in an "inner-city" and volatile community, we aim and are able to provide a Christ-centred, educationally stimulating and challenging programme of learning.
While we are not rich in finances, we are wealthy in love and blessings. Our pupils are hungry for learning, for love and sometimes even for food.. Thus, we constantly strive to give them the best of what we have. Lack of finances does put obstacles in our way. However, we know that we shall overcome with God's help and blessings through friends and family.
There are some projects which we would like to undertake in order to improve the physical plant and resources of the school. From the pre-amble, you realize that we are seeking financial help from generous people.
Projects Estimates
Complete re-furbishing of toilets – $106,000.00 (USD $1,800.00)
A new and equipped kitchen – $609,000.00 (USD $10,150.00)
One dozen tricycles – $34,950.00 (USD $600.00)
Installation of donated play centre – $27,000.00 (USD $450.00)
Complete re-painting of building – $700,000.00 (USD $11,000.00)
With this letter, we invite you to become a "Friend of St. Elizabeth's Basic School". You may want to take on one of these projects alone or with a group, or give a donation to help defray the costs. We shall prominently display the names of all donors – individual or corporate – in the school.
May God continue to bless you richly.
Love in Christ,
Noella Wedderburn
Principal
**************************************************************************************
Saint Elizabeth's Basic school introduces little children to the basics of math, reading and writing in a Christian setting. The dedicated principal and teaching staff encourage these youngsters to desire to learn new things and dream of possibilities for the future. The school provides the little ones with lunch each day.